Turkish Lamb Pilau.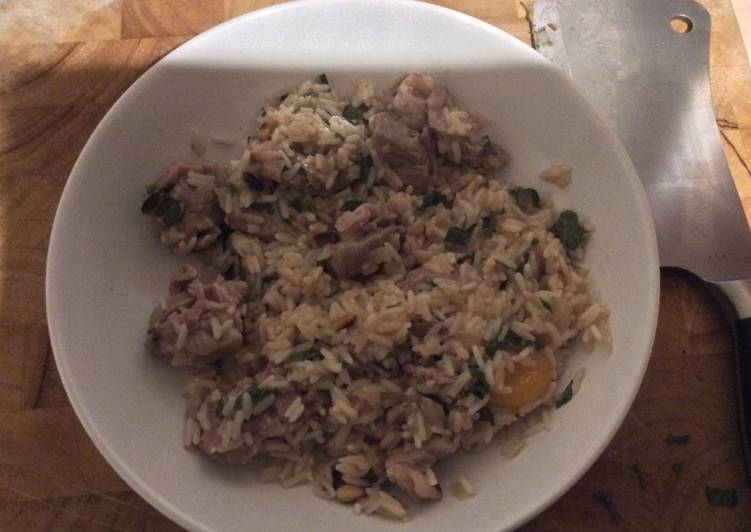 You can have Turkish Lamb Pilau using 10 ingredients and 6 steps. Here is how you cook it.
Ingredients of Turkish Lamb Pilau
You need 1 handful of pine nuts.
Prepare 1 Tablespoon of olive oil.
You need 1 large of onion chopped.
Prepare 2 of Cinnamon sticks broken in half.
Prepare 500 g of Cubed neck of lamb.
You need 250 g of Basmati rice.
It's 500 ml of Boiling water.
You need 1 of Lamb stock cube.
You need Handful of mint chopped.
It's 12 of Ready to eat dried apricots.
Turkish Lamb Pilau instructions
Gently dry fry the pine nuts until golden brown and set aside.
In a large frying pan add the olive oil, onion and cinnamon sticks and gently fry until turning golden brown..
Add the cubed lamb and cook on a higher heat until brown..
Add the rice and stir fry for 1 minute..
Add the boiling water, stock cube and apricots and simmer until the rice is cooked and there is no liquid (about 12-15 minutes), add extra water if rice requires it..
Once cooked add the pine nuts and chopped mint and serve..