Paneer stuffed ridge gourd/ Niramish Jhinger Dolma.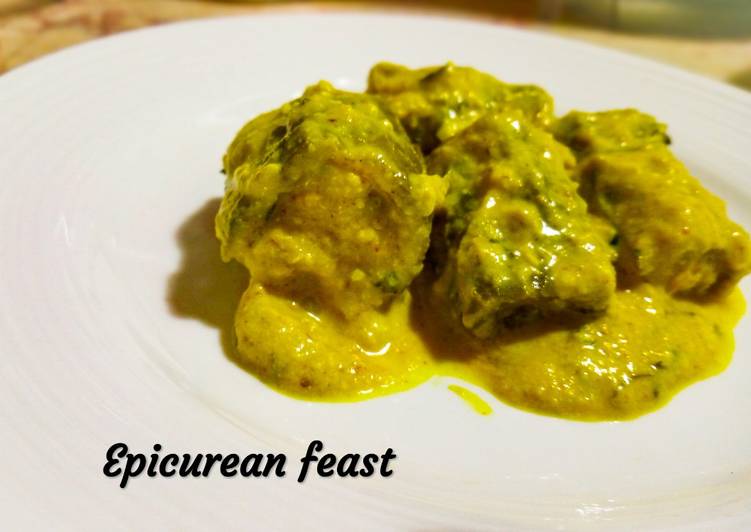 You can cook Paneer stuffed ridge gourd/ Niramish Jhinger Dolma using 14 ingredients and 15 steps. Here is how you cook that.
Ingredients of Paneer stuffed ridge gourd/ Niramish Jhinger Dolma
It's 3 of ridge gourds.
You need 250 gms of paneer store bought or homemade.
It's 8-10 of almonds soaked in water and peeled and made to paste.
Prepare 1 teaspoon of kasuri methi/dried fenugreek leaves.
It's 1 teaspoon of garam masala powder.
It's 1 of heaped teaspoon turmeric powder.
Prepare 1 of heaped teaspoon cumin powder.
Prepare 1 tablespoon of tomato pureed.
It's 1/4 teaspoon of fresh cream.
It's 3-4 of green chilies or 1 teaspoonful of red chilli powder.
It's 1/2 teaspoon of grated ginger.
It's 1/2 of + 2 tablespoon oil for cooking.
It's to taste of Salt.
It's 1/4 teaspoon of kalojeera/kalounji/nigella seeds.
Paneer stuffed ridge gourd/ Niramish Jhinger Dolma instructions
Take the ridge gourds and scrape and peel them to remove the ridges. Cut them to 5 cm slices..
Now, with a spoon scrape them to remove the inner flesh. Do not scrape them completely. Leave a little bit of flesh at the bottom such that they form bowls..
Blend all the scraped flesh in a blender..
Take a pan and add oil to it. Stir fry the scraped ridge gourd and take them out in a vessel..
Now add the scraped flesh, paneer, salt, turmeric powder, chopped chilies and cook for few minutes. Now, turn off the flame. Your stuffing is ready. Let it cool..
Fill all the stuffing in the scraped ridge gourd..
To the same pan, add oil. Once the oil is hot add the Kalo jeera..
As the Kalo jeera starts spluttering add the tomato puree, grated ginger, almond paste, turmeric powder, cumin powder, green chilies/chilli powder, and salt along with ¼ cup of water..
Cook till you see oil leaving the sides of the pan..
Now add water to the masala and gradually add the stuffed ridge gourd..
Cook till the stuffed ridge gourd is completely cooked..
Add water if necessary..
Cook till you achieve the desired consistency..
Now, add the fresh cream and then add kasuri methi and mix..
Serve hot with steamed rice..